Thanks to the improvement in Covid-19 situation and the speedy vaccination process in China, Schulte Marine Concept (S.M.C.) managed to reinstate the Annual Site Manager seminars in Shanghai. S.M.C. had switched to webinars due to the Covid-19 outbreak in 2020.
The seminar was opened by S.M.C. Managing Director, Mr. Krzysztof Kozdron, with an overall update on the Schulte Group structure and commendable accomplishments achieved by S.M.C. despite the prevailing global epidemic turmoil. The updates covered the changes in the technical department of S.M.C., development of new projects, new types of vessels, and new clients, retention of existing clients and high satisfaction rates from both clients and employees.
Ms. Dongqing He (Commercial Director) provided an update on Covid-19 situation bringing us up to date with the global and local scenario. The Covid-19 situation has not eased off, rather, globally it has worsened in recent months. We are facing various travel restrictions worldwide, including visa, flight, and quarantine restrictions. International travel into and out of China has been severely restricted. The Company will continue to closely monitor the development of Covid-19 epidemic. In the meantime, all colleagues are requested to reduce unnecessary travel, go for vaccination, have short vacations within China, and focus on self HSE protection.
S.M.C.'s internal training program for 2021 was presented by Mr. Colin Beall (Technical Director), addressing all supervisors and office technical staff focusing on employees' personal development as well as corporate needs defined by new types of vessels, LNG propulsion system, and hybrid propulsion system.
This year, we have invited not only site managers, but also deputy site managers and supervisors who have been working with S.M.C. for more than 5 years. The post-lunch session began with an exciting and moving 'Service Anniversary Celebration' for over 20 supervisors and site managers who have been working with S.M.C. for 5 years, 10 years, and 15 years.
"Thank you for your continuous effort and commitment, which made our company what it is now!"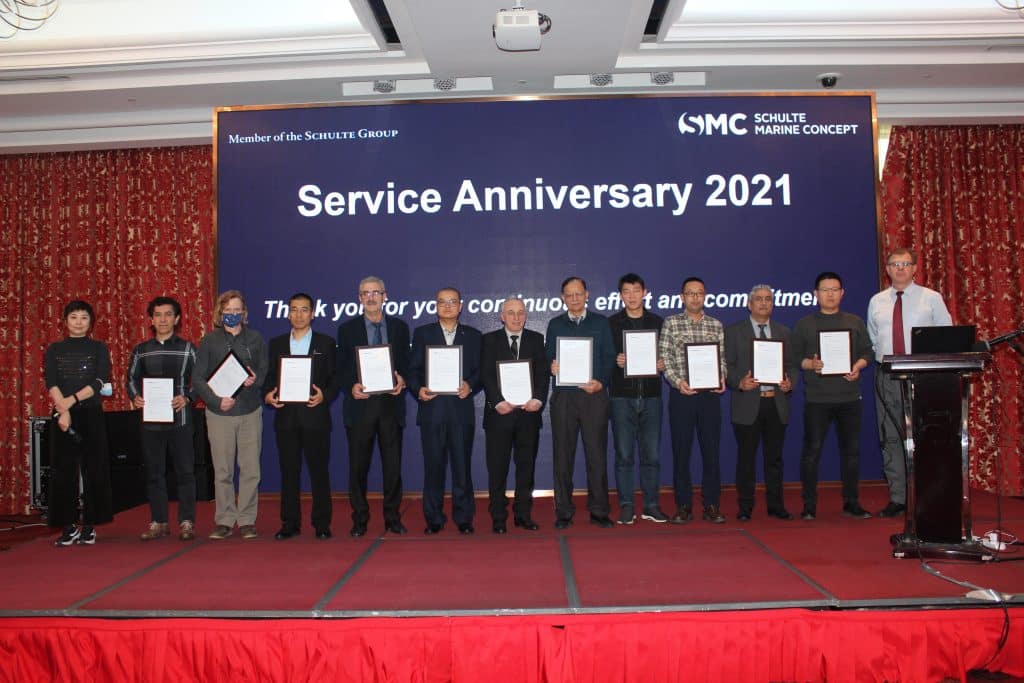 5 Year Anniversary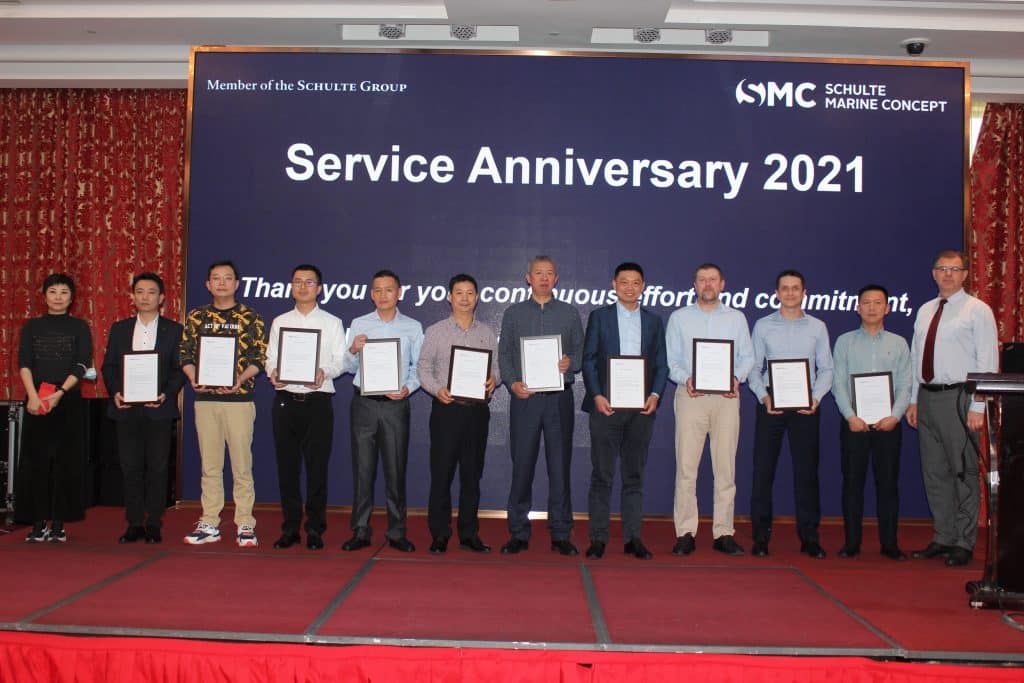 10 Year Anniversary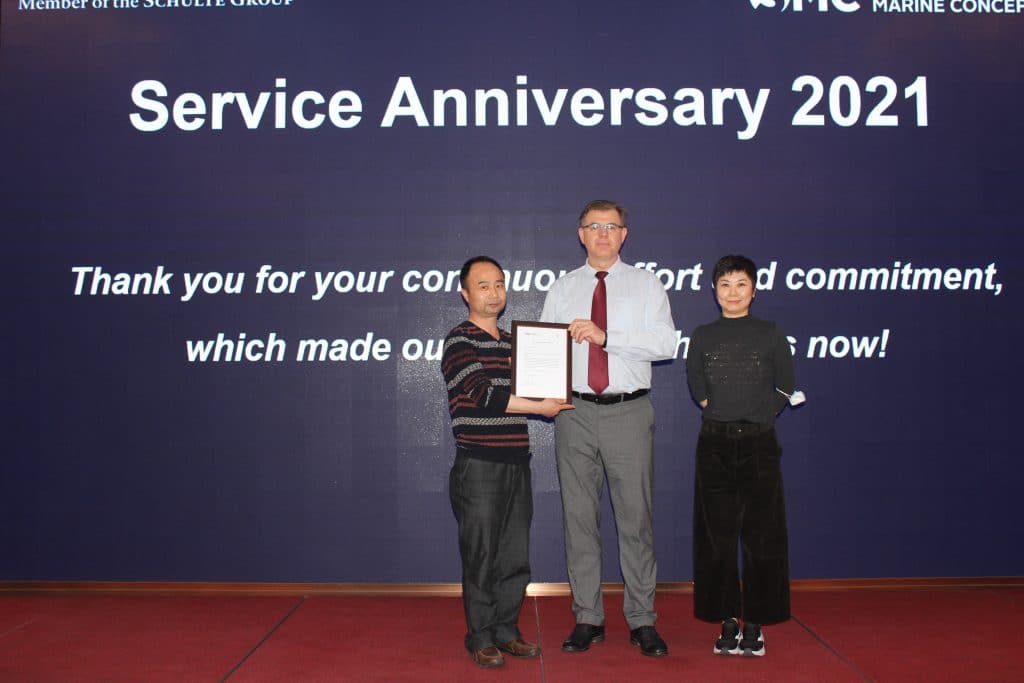 15 Year Anniversary
The HSSE Plan, critical to safe and smooth operations, was exhaustively covered by Mr. Adinarayana Moka (Project Manager), who introduced the newly developed HSSE Management Plan for Marine Projects that included development of advanced HSSE functionalities in the new version of PAL-NB. This Plan will be rolled out in Q2 2021 and we hope to enhance the safety and efficiency in our project management.
The seminar also provided interaction opportunities for attendees through two sessions of group work addressing HSSE and major technical problems encountered during Vessel construction and commissioning. Passionate discussions, with lot of creative brain storming helped to collaboratively identify and discuss some of the key challenges, encourage internal communication, as well as knowledge and experience sharing.
Following the tradition of Site Manager seminars, we have also invited a 3rd party that partners with us. This time it was one of the leading classification societies – Lloyd's Register. LR provided us an introduction to the classification society services provided for newbuilding projects, both under regulatory and statutory framework of requirements.
The next Site Manager Seminar is scheduled for Autumn this year, subject to prevailing pandemic situation.